We're a UX & Product Design agency based in Leeds & London
We are a specialised team of designers, strategists, and researchers with the collective ambition to empower our clients.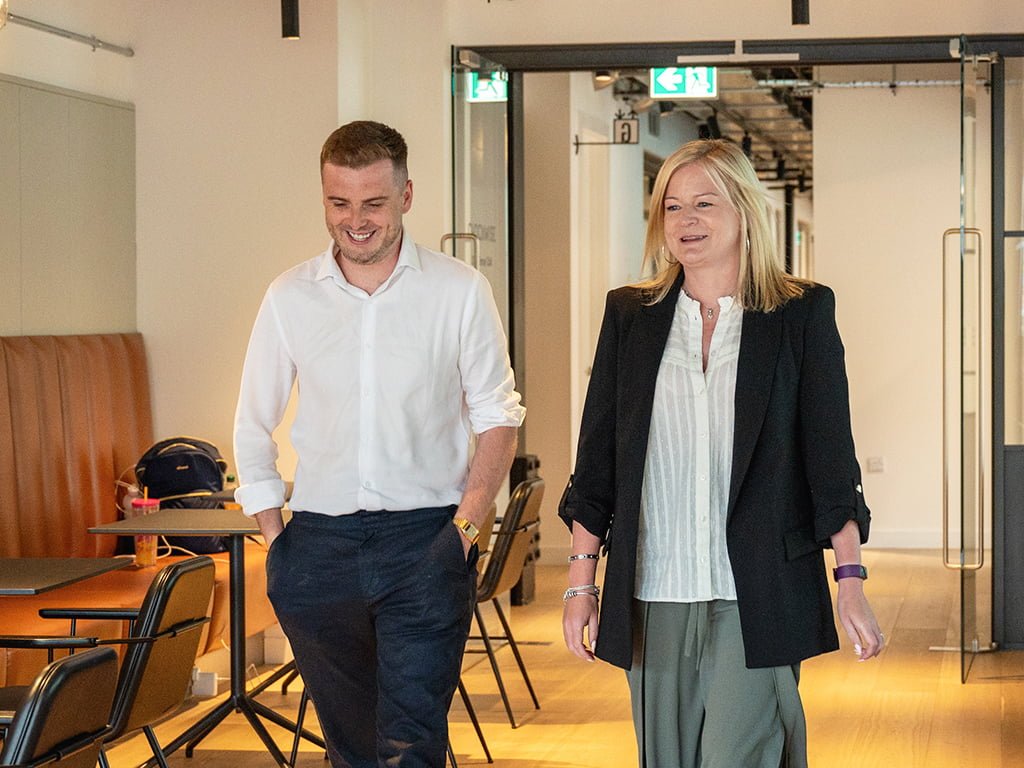 Our Story
Our story began over 8 years ago when our founder, Andrew Machin, who has more than 20 years of experience in the industry, recognised the need for a specialised and focused UX delivery and service that meets clients' unique requirements.

We understood the importance of design strategy, thinking, and methodology in meeting users' needs effectively. Our approach went beyond aesthetics, embracing a more analytical and strategic mindset.

Through continuous improvement, we established a framework that guided our interactions, ensuring professionalism and high-quality work. As we gained expertise and experience, we developed clear offerings and customised packages to address various needs. Our approach became a cornerstone in working with industries we had never imagined exploring.

From creating flight simulator interfaces for airline pilots to developing digital products for university research, our journey immersed us in a fascinating range of fields. We take joy in unraveling how organisations and people function, learning about their inner workings.
We help organisations create exceptional customer experiences through user-centred research, strategy, & design.
Dedicated expertise
Each of our clients is assigned a senior consultant, allowing you direct access to relevant expertise. They will help guide the project through to completion. To complement this, you will be assigned a fully dedicated team with whom we proactively encourage direct relationships to ensure the best communication and successful outcomes.
Empower your teams
We provide a transparent service engagement and support our clients every step of the way. This allows us to share our extensive knowledge of processes and practices, helping your teams to learn, grow and begin implementing that knowledge into their own processes.
Technology agnostic
Whether you need to work within an established technology stack, or you want to explore big ideas; by remaining technology agnostic we provide an unbiased approach. This allows us to deliver truly customer-first solutions that can work within the parameters of your existing platforms or help you identify new opportunities to adopt technology.
Flexible delivery
Not every client needs a full end-to-end project completion. So whether it's just some user research, or perhaps some UI work that needs completing, we have the flexibility to help you fill gaps and extend your capability – whatever you need to get the job done.
Industry agnostic
Our industry-agnostic approach enables us to offer fresh perspectives, transferable expertise, and customised solutions that transcend industry boundaries. We take the time to deeply understand specific challenges, goals, and target audience, regardless of the industry.
By embedding our specialist team into your product team, we become a trusted partner. With a focus on collaboration and innovation, we deliver tailored solutions that align with your brand. Recognised for our exceptional work and client satisfaction by clutch, we are the top Web design company, User experience company and Product design company in Leeds for 2023.