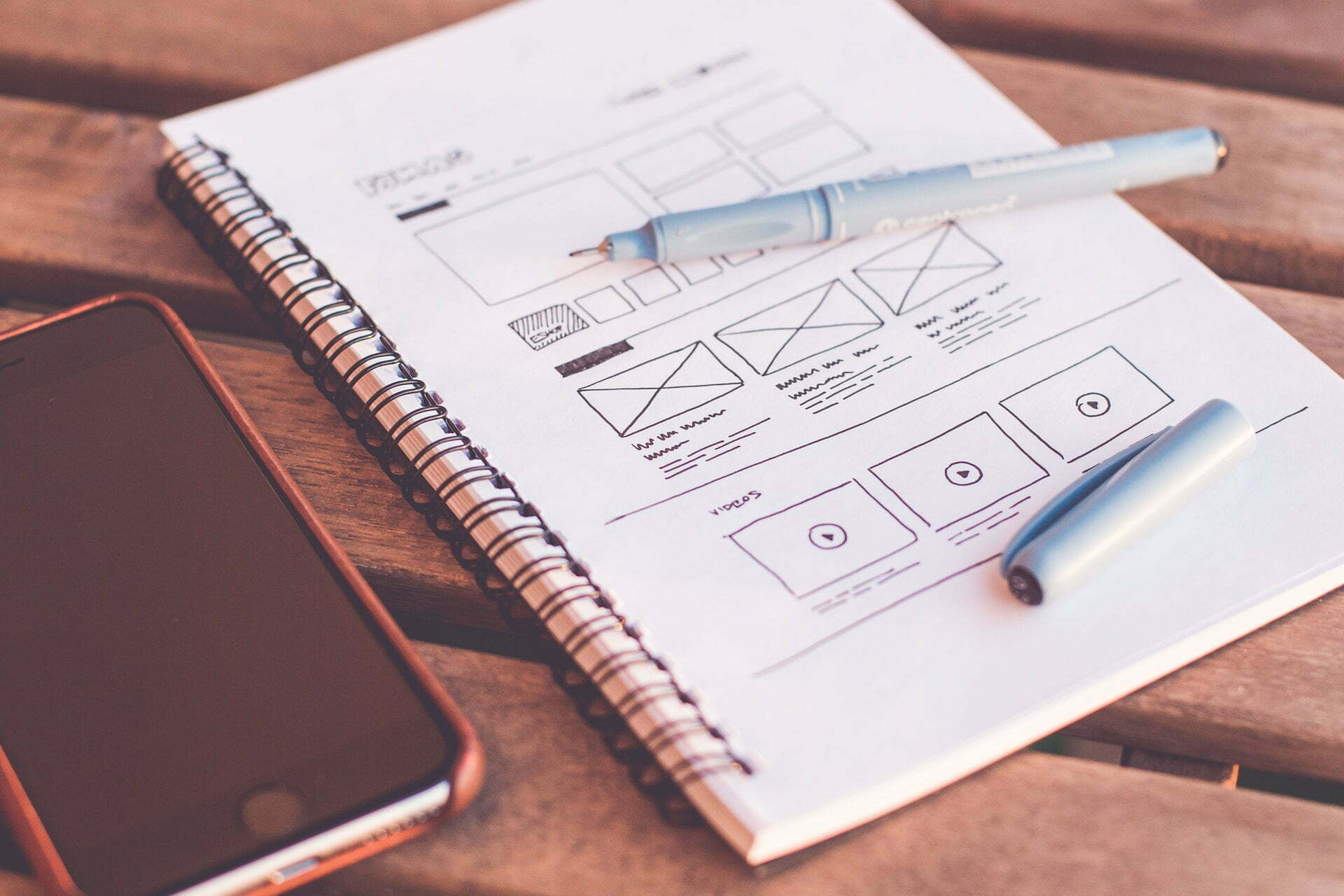 Prototyping helps build better products and user experiences – here's why
Prototyping is an essential part of the user experience and occurs after the ideation stage. Many people have a basic understanding of what a prototype is, but when you dig deeper, there's much more you need to know about how the process works. 
So, what exactly is prototyping? In a nutshell, it's creating a beta version of your product to elicit feedback from prospective users. 
Crucially, this allows you to make the necessary tweaks and adjustments before the launch phase. It helps you iron out any issues and adjust your product accordingly. If products didn't go through this vital testing process, the overall user experience could end up missing the mark. 
Let's explore in more detail why prototyping is so important and the steps you should follow to create a seamless product and first-class user experience. 
The advantages of prototyping
Prototyping is vital because:
It provides a secure foundation from which to launch the ideation process, helping to highlight improvements, risks, and prospective benefits.

You can spot and correct changes sooner, rather than launching a product that's unfit for market and will require additional work to fix later on.

Customers become participants in the heuristic process, giving you insights into user behaviour you might not have anticipated.

Stakeholders in the process – including team members, investors, and customers – will feel more emotionally involved in your product.

You'll be able to launch faster and more confidently, knowing errors identified in earlier iterations have been fully addressed.
With all this in mind, it's easy to see why prototyping is so important. But what best practices can you and your team adopt to ensure this phase of the product development process runs smoothly?
We've put together six useful tips to help you get started – read on to learn more. 
Six Tips to Help You Nail the Prototyping Stage 
1. Start with the problem
It's easy to fixate on the method, not the problem. But how can you choose the right tools unless you understand the issue in-depth? It's a bit like expecting a surgeon to conduct a complex operation without knowing the patient's condition or health background.
The same is true of prototyping. Before deciding whether to use a high or low fidelity approach, you must identify the problem or challenge. From there, you can work out how to achieve your objective with minimal effort.
If you fail to follow this rule, you could end up wasting your own time – and that of your team – leading to inflated project costs, slower speed to market, and a demotivated workforce. 
2. Curb your enthusiasm
Be clear about the scope of your prototype. What elements do you need to test, and which could be removed from the testing process? Excitement can take over in the early stages, which often leads to tweaks in the form of new interactive or design elements.
Hard though it is, be brutal. Decide what to include or exclude, and stick to your plan, no matter how alluring the creative ideas you dream up might be. 
3. Be brave – ditch bad ideas
Your goal is to craft the perfect product to yield an optimal user experience. And while that's a noble sentiment, it's also impractical. Sitting at your desk for hours, trying to craft the ideal prototype will ultimately slow down the process, setting you, and the teams associated with the task, back considerably. 
Prototyping is iterative by nature. It's all about learning and adapting, and it's a repeatable process that only works if you're brave enough to ditch bad ideas in favour of better ones. Finely tweaking an average idea won't make it better, so it's always best to use your time wisely. 
4. Don't overdesign your prototype
What will your customers respond better to: a slick prototype that looks ready for market, or one that's rougher round the edges? In most cases, users are more likely to comment on a product that looks unfinished, because it's clearly a work in progress that still needs to be refined. 
In contrast, a well-designed product prototype that looks finished will invite comments, rather than in-depth criticism. That means you might miss out on the valuable insight you need to make essential improvements to the prototype. 
In short, assembling something imperfect is your priority when presenting an early iteration of your prototype. 
5. Actions speak louder than words
Listen to what users say during the trial period of your prototype, but don't base decisions on their words alone – because this will only tell you part of the story. Avoid making changes to your prototype based on vague comments alone – for example, 'I didn't like it', or 'I found it confusing'. People often change their minds after the event, or 'misremember' things. 
Instead, focus on learning how customers actually use the app. By observing this, you can deduce their level of understanding. Always let action be your guide, and if their instincts prove wrong or unreliable, it's time to head back to the drawing board. 
6. Identify feedback at every stage
Whether it's positive or negative, feedback is important. Without it, your prototype won't evolve. Seek out comments from users, capturing them in any way that you can. After collating your feedback, review it objectively, share it with your teams, and break it down into bite-size chunks. 
While you should always listen to feedback, don't be afraid to reject user criticism. Contrary to popular belief, the customer isn't always right! Aim to measure feedback that you receive against your defined objectives, which you can use as a filter to uphold or ignore comments during the early trial phases of your prototype. 
In summary
Prototyping is the cornerstone of user experience best practice. The process is as much about eradicating bad ideas as it is about identifying strengths. You should never be afraid to reject poorly conceived concepts along the way, even if they once seemed like great ideas. 
Try to focus your time on working through iterations imperfectly, rather than spending too much time polishing your product to perfection. Pay attention to how your users interact with it, rather than using their verbal feedback to guide your decisions. 
Above all, remember that prototyping is part of the testing and planning phase. It's not about launching a finished digital product. By keeping the prototype a little 'rough around the edges', you'll encourage more constructive client feedback.